Wrecking Services For Buffalo, NY
As part of constantly improving Buffalo, NY, sometimes old buildings and structures need to be completely removed and built up from scratch. It's one challenge to knock down, say a house, but to knock down a large building composed of steel and concrete, it becomes much more of a challenge. Doing the job safely, efficiently, and without causing damage to surrounding buildings or structures is always a challenge that our team approaches carefully in a well planned out process. Not only do we properly plan our wrecking to be as accurate and contained as possible, but we have the equipment and connections needed to handle a variety of unique circumstances.
Our work is challenging, and one of the factors that contribute to the challenges we face is meeting the timeframes and deadlines of our clients. Working thoroughly and having a detailed plan of action is key for our success. We have fine-tuned these processes over the past few decades to bring proven tactics to help take into account for various unique situations.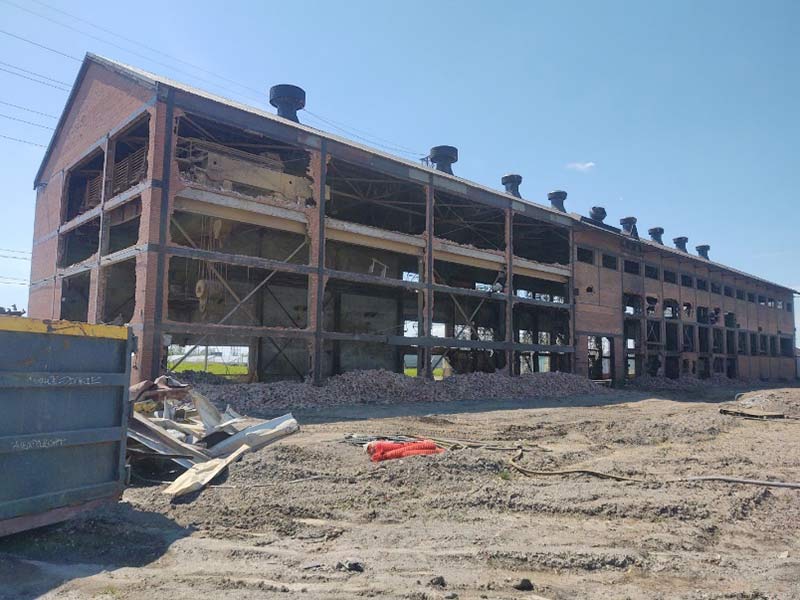 Empire Building Diagnostics was contracted to demolish the former Bethlehem Steel facility in Western New York. Part of the thorough process we go through to ensure our demolition is done safely is to inspect for asbestos. With this case, friable asbestos was manufally abated. Non-friable roofing and window components were demolished with the structure was a controlled demolition.
The structure was systematically demolished so the brick walls were able to be removed and recycled as hard fill instead of being disposed of in a landfill. During demolition, all steel was decontaminated and recycled.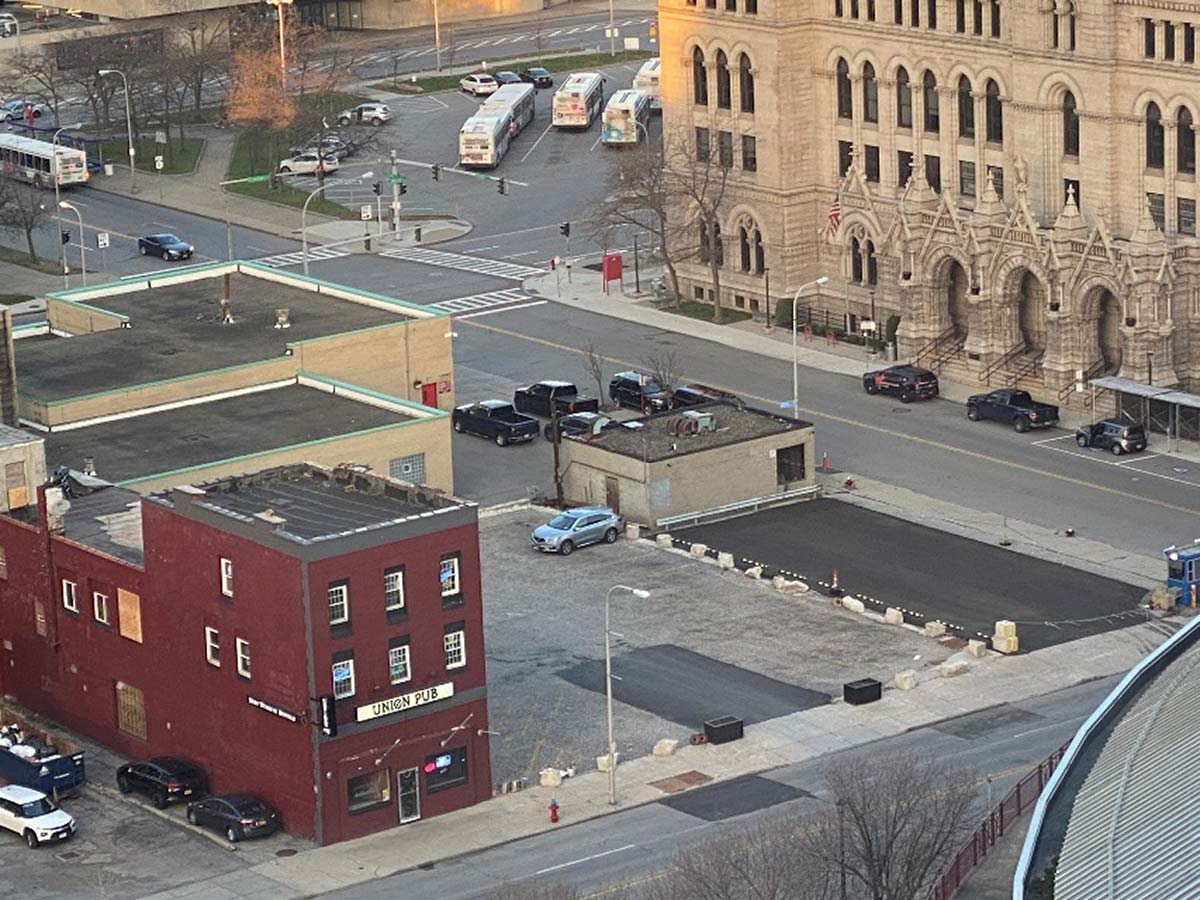 EBD was enlisted to complete total wrecking of a parking ramp down to the foundation, leaving the slab in place on grade. Due to the downtown location, sidewalks and roads were closed and protection of the adjacent structure were key components in the project. The protection of nearby structures is always a major component of the planning process. This is similar to the careful planning that needs to take place during selective demolition, where containing our work is very important.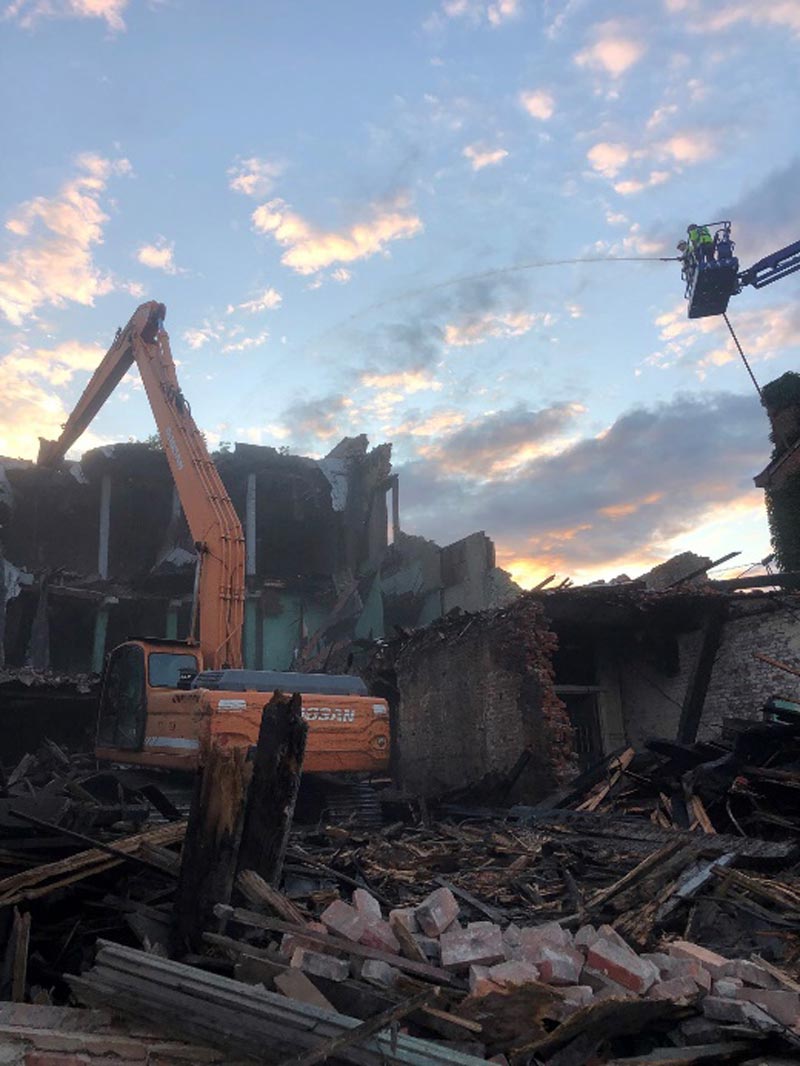 For this project, we were contracted to conduct abatement and wrecking of a former hotel. This is another example of abatement needed to to safely proceed with the rest of the wrecking project. This is all accounted for in the planning phase and can be completed property and safely. The project was completed in 2020 and the entirety of the former hotel was demolished and removed completely, clearing a way for preparation of new construction.
Contact Us
To view more of our completed projects, please see our projects page. We have exapmles of other projects we have completed with our various services throughout New York State. Contact us today to discuss your wrecking needs. We are confident we will be a good fit for your needs and be able to deliver on expectations.