Selective Demolition Contractor

Proudly Serving The Rochester, NY Area
Empire Building Diagnostics has helped safely tear down old structures through selective demolition in the Rochester area for over 30 years. Our expert selective demolition contractors have developed a refined process over the decades that have allowed us to operate efficiently, providing you with your desired results in a safe manner.
Why Is Selective Demolition Service Important?
Selective demolition service is important because it helps preserve the integrity of the structure that is being partially demolished while protecting nearby structures from any damages. It's also crucial to choose a demolition company you can trust.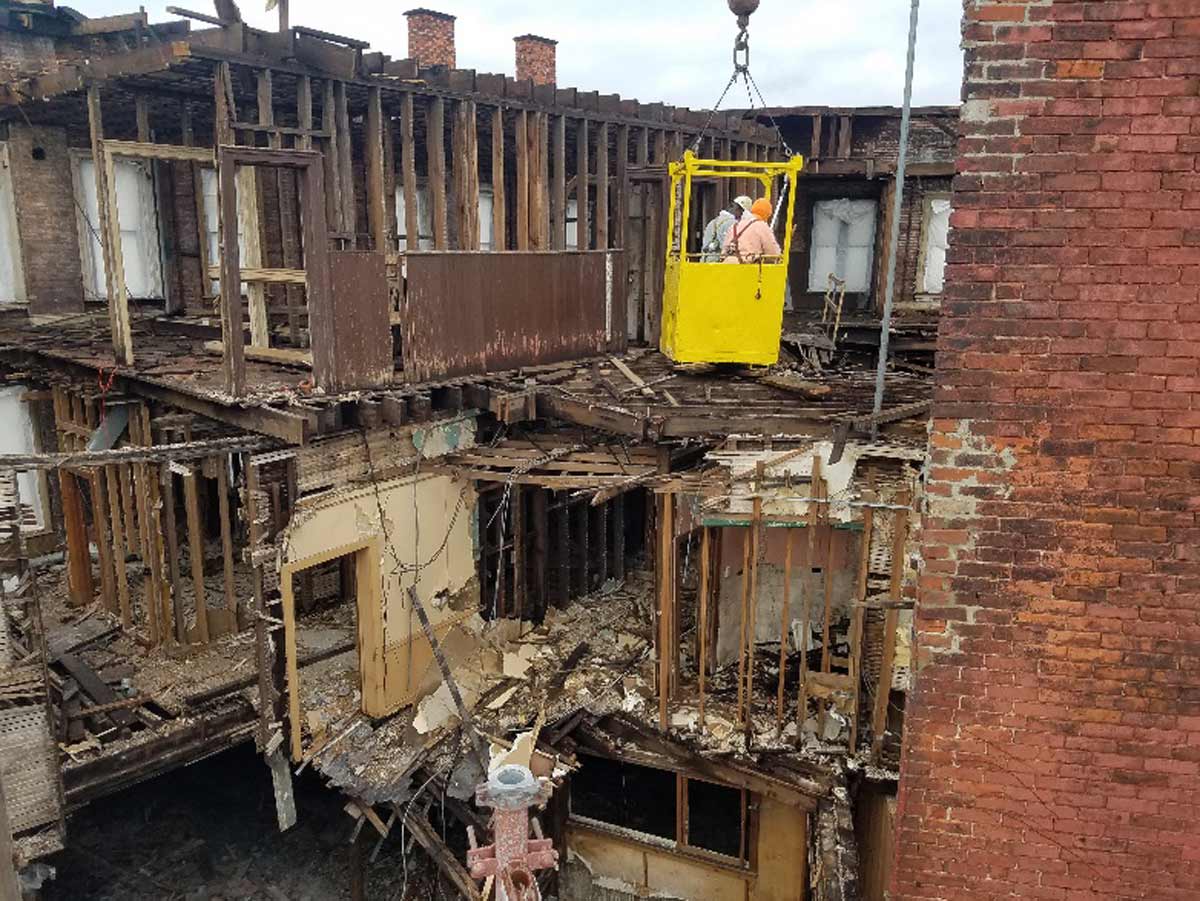 Back in 2020, our selective demolition contractors were hired to mitigate environmental and safety concerns from a failing building complex at the corner of Michigan & Broadway. Due to weather inclemations sections of the vacant building became structurally compromised and selective demolition was needed. Our team of contractors planned and safely executed their demolition plan by a combination of typical and unique shoring systems. These were designed and utilized to brace exterior walls to prevent collapse and allow the safe removal of collapsed building materials and asbestos containing materials. Additionally, this allowed other sub-contractors to rebuild the structure to begin transforming the buildings into new living spaces.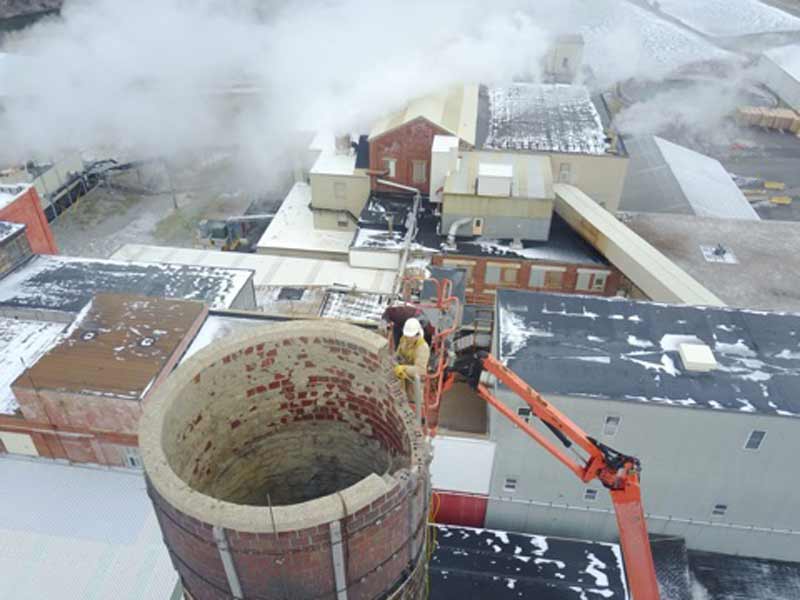 Our selective demolition contractors were hired to perform removal to grade and disposal of the decommissioned smokestack at the Morton Salt Silver Springs Site, in preparation for installation of new systems. The smokestack was removed fully allowing for new space for new systems. This was done carefully by our experts ensuring adjacent strcutures were not damaged. This is possible by our very carefully planned and thorough selective demoltion services.
Contact Us
If you are in the Rochester, NY area looking for selective demolition services, we're your prime resource. Check out all of our projects to see for yourself and learn about the other services we offer. We have helped rebuild the Buffalo & Rochester, NY areas for over 3 decades. Contact us today to let us know how we can help facilitate your next project.