Experienced Hydro Excavation Services
Proudly Serving Syracuse, NY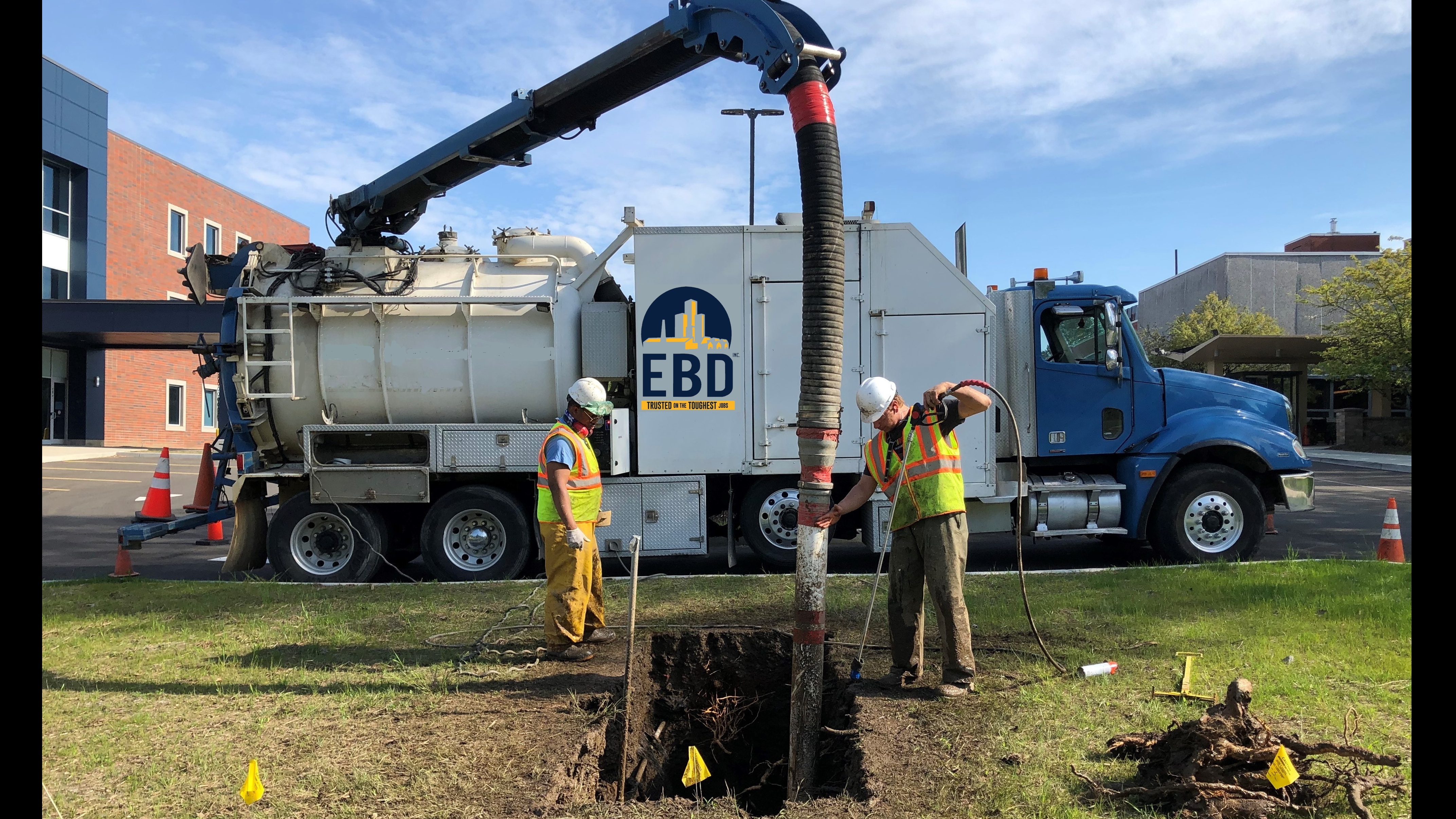 Using a combination of high water pressure and strong air vacuums, hydro excavation is used in many projects to clear debris or assist in ground excavation. When your team is looking to use this dangerous process, it's essential to turn to an experienced team. If you're in Syracuse, NY, choose Empire Diagnostic Services for your hydro excavation project.
About Our Hydro Excavation Process
At Empire Building Diagnostic, we have mastered hydro excavation, emphasizing efficiency and safety, resulting in high precision. To get these results, we start with a plan with safety measures built in. Then we begin by using high-pressure water to cut into the soil and break it up. Once complete, the air vacuum lifts slurry from the excavation area which is then transferred to a tank for proper disposal.
With this process, we avoid causing damage to underground pipes, lines and cables helping save you both time and money by preventing the need for repairs.
When You May Need Hydro Excavation
There are several reasons why you may want to use a hydro-vac for your project. The main ones include:
Slot trenching
Debris removal
Piling hole excavation
Cold weather digging
Tree root excavation
Utility and pipe location
Request a Quote to Start Your Hydro Excavation Project
Start your Syracuse-based hydro excavation project today by contacting our team. We'll be happy to get back to you with more information.
Contact Us
Or Check Out Our Past Work
Take a lot at the hydro excavation projects we've completed, including in Greece, NY, and the City of Rochester.