Hydro Excavation Services
Available in Buffalo, NY
Hydro excavation combines high-pressure water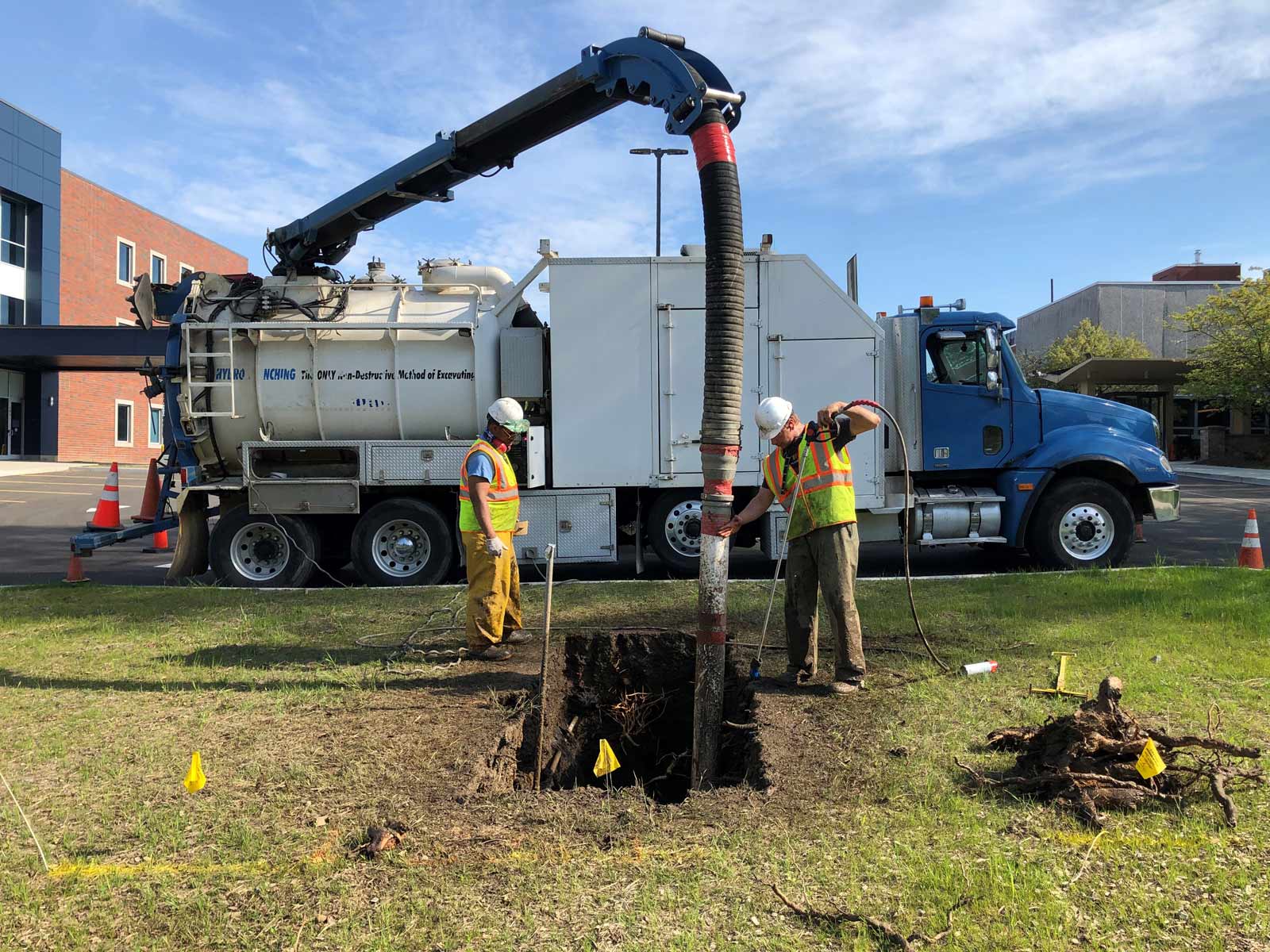 and an air vacuum to accurately and safely remove soils. This process requires large machines and a specially trained team of contractors to properly perform.
At Empire Building Diagnostic, we have mastered the hydro excavation process. Focusing on safety and a precise attention to detail, we are the hydrovac company to choose in the Buffalo, NY, area.
About Our Hydrovac Process
Our hydro evacuation process starts with creating a plan. Once we have a plan in place and our safety measures checked, we begin by using high-pressure water to cut through the soil and break it up. Next, we use our air vacuum to lift the slurry from the evacuation area and transfer it to the tank. This avoids causing damage to underground pipes, lines and cables, eliminating the time a project takes and preventing an expense of repairs.
Contact Us Today
Contact our team today for your hydro excavation project in Buffalo, NY. We'll be happy to answer any questions you may have and go over the details of your project. We even offer estimates.
Or See Our Previous Work
Also check out some of our previous projects – especially Allan Briteway and R & P Oakhill – where we worked to complete our hydro excavation process in a safe and efficient manner.